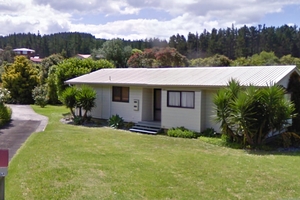 Labour MP Carol Beaumont has been forced to declare her role in administering $900,000 worth of property, including the Wellington apartment she lives in while at Parliament, after her involvement in the Ruru Family Trust was revealed by a Herald investigation.
The investigation of property records of all 121 MPs showed Ms Beaumont held a property in the Coromandel beachside community of Onemana and an apartment in Molesworth St near Parliament.
Ms Beaumont said she held the properties "as a trustee only" and as such they were not required to be disclosed in Parliament's Register of Pecuniary Interests.
However, as a result of the Herald's query, she had identified that her trusteeship of the Ruru Family Trust - in which she does not have a beneficial interest - should have been declared.
She submitted a declaration of her trusteeship last month.
MPs have been required to disclose their trusteeships, even where they have no beneficial interests, after a review of Parliament's standing orders last year.
Energy and Resources Minister Simon Bridges was also wrong-footed by the new rules and had to make an additional declaration of a non-beneficial trusteeship after being contacted by the Herald.
While Ms Beaumont emphasised that she was not a beneficiary of the Ruru Family Trust, she confirmed she rented the Wellington apartment from the trust, receiving an MP's allowance to pay that which was, she said, "well within the guidelines".
She was unwilling to disclose the identity of the trust's beneficiaries but Stephen and Alison Ruru are listed along with Ms Beaumont as the owners of the properties.
Greens say changes are needed
The Green Party is calling for changes after the Herald revealed six National MPs were using personal superannuation schemes to hold Wellington properties.
The Herald reported Government ministers Chester Borrows, Simon Bridges and Anne Tolley and National backbenchers Chris Auchinvole, Mike Sabin and Peseta Sam Lotu-Iiga were using a loophole that also allows them to hold properties without disclosing them.
In 2009, the Green Party sold two properties owned by its super fund, closed the fund down, repaid $6000 and apologised to the public after it was discovered MPs Catherine Delahunty and Jeanette Fitzsimons were both claiming excessive accommodation allowances relating to a house owned by the scheme.
Green Party co-leader Metiria Turei said her party closed its scheme "because the public view was that it was providing an unfair advantage to MPs".
While MPs were entitled to receive the accommodation allowance, to pay it to the super scheme that held the properties for their benefit, and to receive taxpayer-funded contributions to their super scheme, "there was a sense that it wasn't right for it to be used in this way".
Ms Turei said it wasn't a good look for the Greens then, and it wasn't a good look for the National MPs now given that their party had hammered the Greens over the matter four years ago.
"There's a little bit of hypocrisy there."
Prime Minister John Key yesterday dismissed suggestions the use of super schemes to hold property was a rort or even a loophole.
He said the Herald's report showed his MPs in some cases tried to disclose their ownership of property beyond what was required.
Labour leader David Cunliffe said he would be happy to engage in cross-party discussions "that result in higher levels of transparency".