Cameron Brewer claims mayoral dirty tricks campaign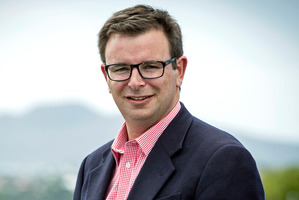 The fallout from Len Brown's extra-marital affair continues as right-wing councillor Cameron Brewer accused the mayor's office of a dirty tricks campaign against him.
Brewer, a longtime critic of Brown and prospective deputy to unsuccessful candidate John Palino, has broken his silence over the sex scandal to deny any knowledge of the plot against Brown.
Palino's campaign manager Luigi Wewege has been exposed as the person who orchestrated the affair's big reveal on the Whaleoil website.
That in turn raised questions about how much Palino and others close to him knew - including Brewer.
Brewer said he was as "surprised as anybody" when Brown's former lover Bevan Chuang released a graphically descriptive affidavit of their affair.
Brewer now says the Mayor's team, his close advisor David Lewis in particular, had tried to draw him into a "right wing conspiracy theory".
The Mayor's office declined to comment on Brewer's allegations.
Brewer, the Orakei ward councillor, said he had a private conversation with Brown in which he urged him to resign soon after his affair became public.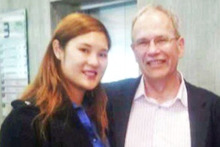 "I haven't said anything publicly, and I will continue not to say anything publicly."
However, he said the mayor's staff had broken a long-standing convention to keep councillors' correspondence with the Mayor private.
"I was disappointed that ratepayer-funded people were working overtime to draw me in. They wanted me to be part of that story. I was not out there muck-raking, if anything I was adding nothing to the debate. I was surprised that's how they rewarded me - to chuck me under the bus."
Asked how he became Palino's running mate, he said about a week before election day Palino asked if he would be a running mate.
"Of course, as a young aspiring politician, who wouldn't say yes?" Brewer said.
He wasn't part of Palino's campaign team and didn't attend any campaign team meetings. "None of us thought he'd get in but we thought it would send a signal to Mayor Brown that not everybody was happy with his management of council."
Brewer added he was determined to repair his damaged relationship with the Mayor and his staff.
Brewer said he hadn't ruled it out running for mayor next time.