Government planning to relax the rules on bringing in feature films but is extending ban on parallel imports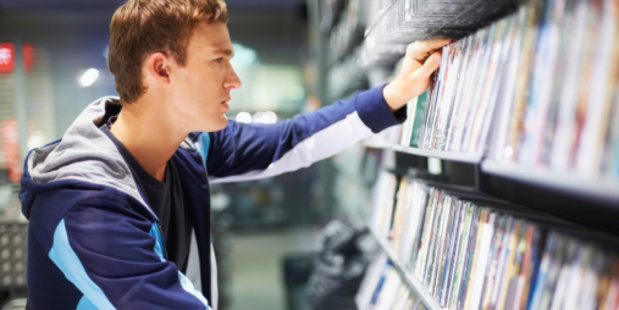 Arthouse movie buffs, film festivals and boutique theatres are likely to be the losers in changes which relax the rules on importing feature films.
A bill which would extend the ban on parallel importing for a period after a feature film's international release was expected to be passed into law this week.
The ban was due to expire on October 31, and the law change would extend it for another three years. The legislation would also reduce the window in which parallel importing was banned from nine months to five months.
The Government emphasised that this would probably be the last time a temporary ban was backed by Parliament, which meant that the date when New Zealand film fans could watch a film at the cinema, on DVD or online as soon as it was released was probably only three years away.
Most parties supported an extension of the ban because it gave small and rural cinemas a chance to transition to digital exhibition technology. This would allow these theatres to show films as soon as possible after international release dates.
The law change was supported by both National and Labour. But both major parties emphasised that the public would become sceptical of copyright law if they could not legally obtain films without waiting too long, and the cinema industry needed to change its business model before the ban lapsed again.
The cinema industry said that the reduction of the copyright window by four months was likely to have an effect, especially on arthouse cinemas and rural theatres.
Richard Dalton, who runs three theatres including Lido and Capitol in Auckland, said the margins on alternative cinema were already very tight.
He predicted that distributors would be less motivated to buy the rights to films if the window was shortened because the risk of losing money was increased.
New Zealand Film Festival director Bill Gosden said that the law change supported piracy because it created further opportunities for people to import material and distribute it without paying for the copyright.
"The people who are getting special treatment here are importers ... this legislation completely favours their way of doing business and completely undercuts the conventional way of doing business."
The Green Party opposed the law change. It argued that the ban should be scrapped altogether because it gave special treatment to the cinema industry and encouraged illegal file sharing.
NZ Motion Picture Exhibitors Association president Paul Desmond, who runs Bay City Cinemas in Tauranga, said a five-month window was the "absolute minimum" and he would struggle to cope if the ban lapsed completely.
Mr Gosden said eliminating the ban would inevitably lead to fewer films at festivals.
A study by PricewaterhouseCoop ers predicted that removing the ban altogether would lead to between 111 and 165 job cuts and losses to the cinema industry of between $6.3 million and $9.4 million. Theatres which held back some films for peak periods would no longer be able to do so, and ticket prices could rise.

Ban reduced
Now: Parallel importers are banned from importing films for commercial purposes for a nine-month period after an international release.
Proposed: Ban on importing extended for three years, but the period is reduced to five months.
The industry
• 120 New Zealand cinemas
• 3000 Workers
• 111 to 165 Expected job losses if ban dropped
• $9.4m Maximum cost to cinema industry
Source: (PricewaterhouseCoopers)