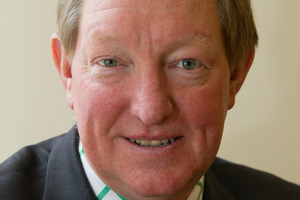 Labour has accused Housing Minister Nick Smith of owing $10,800 in rent for "squatting" in a ministerial house after he resigned as a minister.
During question time this afternoon, Labour MP Trevor Mallard asked what action Housing New Zealand took to remove squatters from houses and recover rent owed by former tenants.
Dr Smith said he was not aware of any squatting cases, and asked for an example.
In Parliament, Mr Mallard claimed Dr Smith had "squatted" in a multimillion-dollar ministerial home in Thorndon for six weeks after he resigned from his ACC and environment portfolios last year.
He said the Housing Minister would have received free power, a house-keeping service, security and other services at an estimated cost of $10,800.
Mr Mallard said the minister needed to set a good example by paying back the money because he checked out late from his ministerial residence.
Dr Smith said his family had remained in the house only for two extra weeks until the school term finished. Ministerial Services gave him consent to leave his personal belongings at the Pipitea Street property until he moved into a new flat.
"I would note that it has long been the practice when ministers resign that ministers are given a reasonable amount of time to move. The time when my family moved out was less than two weeks after I resigned."
He added: "I had children in schools in Wellington, and I appreciated the Prime Minister's office allowing those children to stay in school for the two weeks to the end of term."
The Speaker cautioned Mr Mallard about asking further questions.
National MPs then sprang to Dr Smith's defence.
Prime Minister John Key pointed out that when National entered Government he encouraged outgoing Prime Minister Helen Clark to remain in Premier House in Wellington as long as she wanted, at no cost.
Leader of the House Gerry Brownlee suggested that outgoing Labour leader David Shearer should have his privileges stripped because he had stepped down and was absent from Parliament.
The house Dr Smith stayed in was a six-bedroom, former prime ministerial residence which the National Party bought for $2.15 million in June. Dr Smith said it had been empty since he moved out.