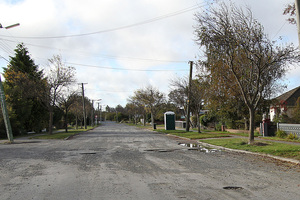 The Government has lost a landmark legal battle over its 50 per cent offer for vacant red-zoned Christchurch land and uninsured properties.
Earthquake Recovery Minister Gerry Brownlee and Roger Sutton, chief executive of Canterbury Earthquake Recovery Authority (Cera) have been ordered to reconsider their buy-out offers after a judicial review.
Justice Graham Panckhurst of the High Court at Christchurch ruled that the 50 per cent pay-out offer for a small group of about 40 residents calling themselves 'Quake Outcasts', as well as Fowler Developments Limited, who own vacant land and uninsured properties in red zones was "not made according to the law".
In a judgement released today, Justice Panckhurst said that payments of 50 per cent of the land rating value "will not enable many property owners to make a fresh start".
"Many owners are people of modest means, some are elderly and it is commonplace that their land and home is their one substantial asset," the judge said.
"I am satisfied that the plight of this relatively small group has not been adequately considered in light of the purposes of the (Canterbury Earthquake Recovery Act 2011) Act."
Justice Panckhurst directed Mr Brownlee and Mr Sutton to "reconsider and reach a new decision" to buy the properties.
Costs were reserved.
Red-zone property owners had been been vindicated by the court decision, said Labour's earthquake recovery spokeswoman Ruth Dyson.
"This is a victory for residents and for fairness," she said.
"John Key said no one would be worse off as a result of his Government's offer, and today's verdict proves that many, many people were."
- APNZ