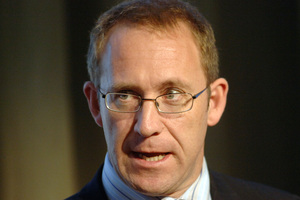 Andrew Little has opted not to stand for the leadership of the Labour Party.
The position became vacant last week with the resignation of David Shearer and Mr Little's name was one of three seen as being front runners to take over.
But he said today the party needed someone who could make an immediate impact, Newstalk ZB reported.
"I'm barely halfway through my first term in Parliament. I am confident there will be at least two strong contenders for the leadership role," he said.
Mr Little said it looked most likely David Cunliffe and Grant Robertson would contest the top job.
"I'm not aware of any others at this point," he said.
He said they both had more experience than he did and would make an excellent choice.
Mr Little would not tell Newstalk ZB who he would be backing.
- APNZ