Proposal appears to have stalled but is stark illustration of the use of money beyond infrastructure projects.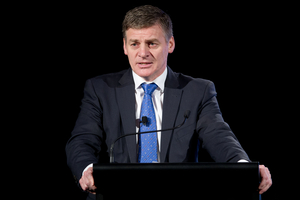 The Cabinet considered paying for drug-testing of beneficiaries with cash raised from the sale of state-owned power companies, Treasury documents show.
The proposal - which appears to have been shot down - emerged yesterday as a series of Government spending commitments for asset sales cash were revealed which appear to fall well outside the infrastructure projects the Government told voters the money would be used for.
Treasury documents obtained by the Herald yesterday showed that the Government and officials considered allocating $1.6 million of asset sale money held by the "Future Investment Fund" to "pre-employment drug-testing - costs of reimbursing employers for failed drug tests".
While Finance Minister Bill English's office was last night unable to confirm whether the proposal was approved, a spokeswoman for Social Development Minister Paula Bennett said beneficiaries would ultimately meet the cost of failed tests.
Under the drug testing regime that came into effect last month, employers will be reimbursed for the cost of failed drug tests by Work and Income which will then recover the money from beneficiaries themselves.
However, other previously unannounced spending programmes funded by asset sales cash appear to have been approved by the Cabinet according to a separate Treasury document obtained by Labour.
That included $40 million to meet the cost of the Mighty River loyalty bonus share scheme. A spokeswoman for Mr English said the actual cost of the bonus scheme was $25 million and the bonus shares had already been set aside.
Other items the Treasury document showed will be paid for out of asset sales cash included:
•An undisclosed amount on a white paper for vulnerable children start-up costs at the Ministry of Social Development.
•$15.7 million on replacement of refugee resettlement facilities at Mangere.
•$285,000 on closed captioning Parliament TV.
•$20,000 on strengthening capability on security and risk management at the Department of Prime Minister and Cabinet.
Labour's state-owned enterprises spokesman, Clayton Cosgrove, said even though the drug-testing funding had been turned down, the idea was yet another example of the Government using asset sales cash earmarked for capital expenditure or investment in assets being used for operational expenditure or business-as-usual costs. "They talked about things like hospitals and schools ... this is a slush fund, and they have misled people."