Changes to key schemes will help more Kiwis into homes.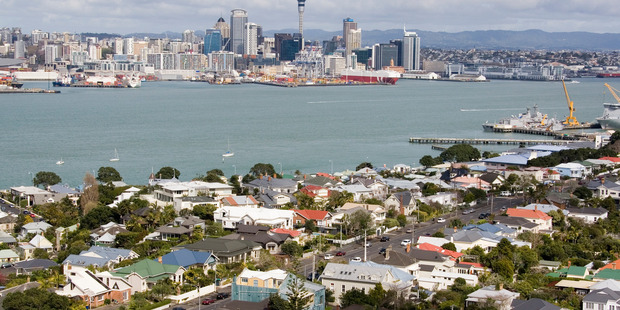 Prime Minister John Key believes an additional 20,000 KiwiSavers will make use of the first-home deposit subsidy scheme in the next four years after changes announced yesterday.
About 5000 people a year use KiwiSaver for a deposit, Mr Key said, and he expects that to double to 10,000 a year.
And people accessing the Welcome Home underwriting mortgage scheme was expected to increase from 850 a year to 2500 a year, or an extra 6600 over four years.
By lifting the income threshold for eligibility and the price of a house for which the subsidies can be used, more people will become eligible.
However, not all the changes are beneficial.
Fewer single-home buyers will qualify for a subsidy because the qualifying income limit has been reduced from $100,000 to $80,000 for the KiwiSaver deposit and from $85,000 to $80,000 for Welcome Home loans.
And single buyers have comprised 37 per cent of savers who have accessed the KiwiSaver deposit subsidy.
The Government has also abolished a major feature of the Welcome Home loan - the ability to access a loan without having a deposit, as long as the buyer could service the mortgage.
Changes to both schemes announced by Mr Key at the National Party conference in Nelson mean buyers must have a minimum 10 per cent deposit.
He said helping people into a home with no deposit sent a bad message and left them vulnerable.
"International experience shows it is risky to lend 100 per cent of the value of a first home," Mr Key said.
The changes are part of the Government's response to the housing affordability issue, which looms large as one of the big political battlegrounds.
The announcements were also made against the backdrop of pending announcements by Reserve Bank Governor Graeme Wheeler to curb no or low-deposit mortgages through limits on the portion of high loan to value ratio that retail banks could offer.
Mr Key said he told Mr Wheeler in advance about the weekend's announcements and believed he was comfortable with them.
Mr Key can offer no guarantees once the Reserve Bank's measures are announced that buyers under the KiwiSaver first-home scheme will be treated well by banks.
But he believes it will favour them.
"The changes we've made skews the incentives for the bank to lend to these first-home buyers because they either have a Government guarantee or they have a bigger deposit.
"Obviously keeping interest rates low, releasing more land, making sure there is an available workforce, speeding up the process in general, getting on top of development contributions, there are many parts of what we are doing that come together as a package."
No changes are proposed to the KiwiSaver First Home Withdrawal scheme which allows first-home buyers who have been in the scheme for at least three years to withdraw their own savings, their employers' contribution and their investment returns to form part of a deposit.
Housing battleground
National
* Boost KiwiSaver First Home Deposit Subsidy scheme and Welcome Home mortgage insurance scheme for low-income earners.
* Housing Accords with councils to increase land supply.
* Moves to speed up consent process, reduce development fees, and building costs.
Labour
* Get the private sector to build 10,000 new homes a year for 10 years under the KiwiBuild programme for first-home buyers.
* Introduce a capital gains tax on housing, but exempting the family home, to reduce speculative investment adding to prices.
* Ban non-residents from owning a home in New Zealand, unless they build a new home.
Greens
* Government to build and own homes that low-income families would pay off over time.