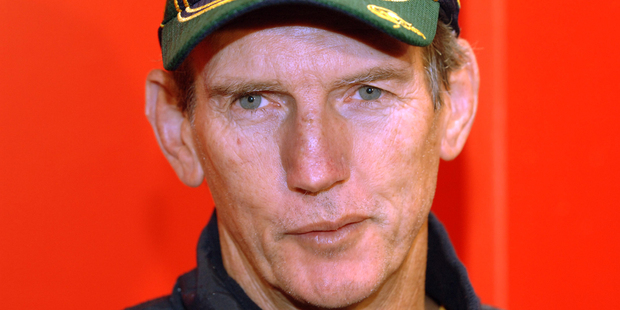 One problematic characteristic is shared by most of the increasing number of sporting events headed Auckland's way over the next few years. The Cricket World Cup, Fifa's under-20 World Cup and the World Masters Games are all one-offs. They are not the type of anchor event which, held annually and boasting mass appeal, comes to give a city a certain distinctiveness. Some of that shortcoming is, however, about to be overcome with imminent confirmation that Auckland will host a long-proposed nines tournament to kick-start the rugby league season.
Achieving that will not, however, come without a substantial cost to the ratepayer or a degree of risk. The Auckland Council, through its events arm, Auckland Tourism, Events and Economic Development (Ateed), will pour more than $10 million into the tournament over the next five years. The undertaking, the brainchild of promoters Dean Lonergan and David Higgins, of Duco Events, has secured the backing of the National Rugby League, and the first tournament will be held in February at Eden Park.
All 16 NRL clubs will feature, and they must supply 12 of their top 25 contracted players within their 16-man squads.
This provision will ensure some leading players appear. But the tournament will, nevertheless, be something of a step into the unknown. Nine-a-side league has an undistinguished history, having last featured in this part of the world as a pre-season Super League tournament in 1996 and 1997. Similar attempts to gets sevens league off the ground have proved equally shortlived. Some leading Australian players and coaches, such as Wayne Bennett and Cameron Smith, have also voiced their opposition to this initiative, citing player burnout and fixture congestion.
All this means much will rest on the expertise that Duco has gained through its promotion of boxing and celebrity events. It has already indicated the thrust of its approach by saying it intends the event to have all the carnival elements of the Wellington sevens rugby combined with a more meaningful on-field product. The latter comment is perhaps a reference to the competition for a $3 million prize pool, with about $500,000 to be shared between the winning club and its players. But it does not stand too much analysis given that sevens rugby is now an Olympic sport, with all the on-field pressure on player performance that this entails.
It is clear, however, that Duco will seek to replicate at Eden Park much of the atmosphere of the hugely popular Wellington event. That may not thrill the purist, but it is the only way that the tournament will attract the anticipated 100,000 spectators over its two days. Much will depend on the strong local support for the Warriors flowing over into enthusiasm for this event. It is a considerable plus that many of the club's followers are not much interested in the traditional high-profile sports played at this time of year.
No sporting event comes without risk, as Hamilton discovered with its V8 Supercars venture and Auckland with David Beckham. The league nines involves a significant slab of Ateed's budget. It is relying on the continued solid backing of the NRL and the skills and enthusiasm of Duco to make it fly. Talk by the promoter that it may even eclipse the Wellington sevens is, obviously, premature. That event is estimated to pump $15.6 million into the capital's economy each year. Critics would suggest such a figure owes something to what they scathingly refer to as "stadium economics". Nonetheless, anything approaching that sum illustrates what can be achieved when a council's initiative is rewarded. The nines are worth a go.