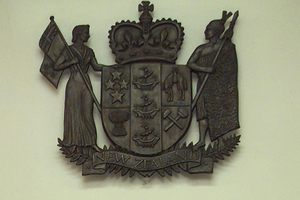 A former government employee accused of selling methamphetamine and cannabis to a woman has appealed a decision to end name suppression.
In the High Court at Whangarei today, Justice Rebecca Ellis heard submissions from the man's lawyer, Peter Magee, and crown prosecutor David Stevens.
Justice Ellis suppressed all details of today's hearing until she released her judgement, which is expected to be tomorrow. The man was not in court but his lawyer argued for continued suppression of his name, occupation and any details that may identify him, and also opposed continued name suppression for the woman who has accused him.
The man is facing a charge of supplying the Class A drug methamphetamine and another of selling cannabis to a person over the age of 18.
Supplying methamphetamine - or P as it is commonly known - carries a maximum penalty of life imprisonment.
Police allege both offences happened between June 1, 2011, and June 30, 2012.
It is alleged the offences occurred while the man was still employed in a senior position by the government department.
Previously a district court judge had ruled there were insufficient grounds to continue name suppression for the man or the woman and he ended the interim suppression orders.
For more articles from this region, go to Northern Advocate