Following Conservation Minister Nick Smith's decision to protect the Routeburn Track from development, the Herald spoke to him about his green credentials and his favourite walking tracks.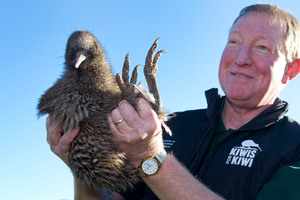 Conservation Minister Nick Smith's decision to reject plans for a massive tunnel beneath the Routeburn Track had its genesis in his childhood.
The minister is the keenest tramper in Parliament. He has walked eight out of nine Great Walks, several of them numerous times.
While the Dart Tunnel application was declined last month on a number of grounds including questions about its safety and cost, Dr Smith said that a visit to the proposed site, where a tunnel entrance and bus terminal would be visible from the walking track, had a profound effect on him.
"I certainly came to the decision-making process with the perspective of a magnificent track, of doing the Routeburn," he told the Herald.
His vote for conservation over development had a deeper significance. He joined his first tramping club while at Rangiora Borough Primary School. At the age of 12 he had his first "Everest moment" when he climbed Mt Grey at the foot of the Southern Alps.
His father, a civil engineer, took his children on holidays to remote South Island rivers and walks while looking for opportunities for bridge-building.
At university, when electrical engineering was becoming popular, Nick Smith opted to study civil engineering: "I couldn't bear the notion of having a job being away from nature and the outdoors."
When he entered Parliament in the 1990s, he set about gaining recognition for a 4520sq km region in his Nelson electorate. The gazetting of the Kahurangi National Park in 1996 was one of his proudest moments.
He established the National Party's environmental wing, the Bluegreens, in the 1990s with just two members - Dr Smith and MP Simon Upton.
"We were seen as oddities," Dr Smith said. The group gained momentum after "hunter-fisherman" Eric Roy joined the club, and has now grown to 20 MPs.
Dr Smith described himself as a "practical environmentalist". This has led to several disagreements with his party. As a member of Nuclear Free Nationals, he infuriated former Prime Minister Sir Robert Muldoon by lobbying for the party to adopt a nuclear-free policy.
Twenty years later, he challenged his colleagues around the Cabinet table by questioning whether the Government should support mining on Schedule 4 conservation land.
"If you take an issue like mining in national parks, then I was pretty uncomfortable and argued a pretty different position to other colleagues."
Last year, he was forced to step down from the Environment portfolio amid an ACC scandal, but there was a silver lining. He returned to Cabinet in January as Conservation Minister, coming close to tears during the swearing-in ceremony in January.
"I think it's actually more broadly accepted, both with National and Labour, that Minister of Conservation is the best job in the Cabinet room," Dr Smith said.
A month after becoming minister, the Dart Tunnel application was elevated from the Department of Conservation to his office.
As part of his decision-making, he returned to the Routeburn Track for the first time since he was a university student and walked the section that would be affected by the work.
When he turned down the application several weeks later, he told the media: "When I thought about half a million tonnes of tunnel spoil being dumped into the ... pristine environment of the Hollyford Valley, I took a deep breath."