Ratepayers will have to foot the bill for a sports event that has very little chance of success, writes Paul Verdon.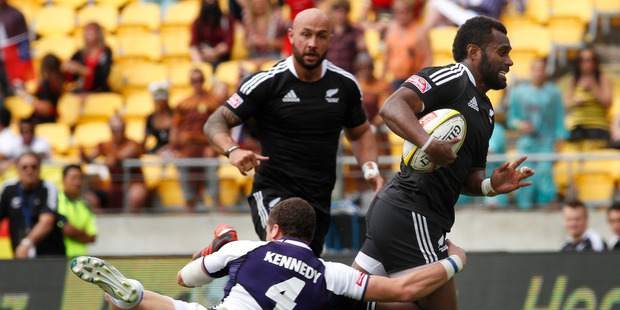 Place this one in the extraordinary-but-true category: the Auckland Council plans to spend $10 million of ratepayers' money on a sports event that hasn't been played for 17 years and which hasn't even finalised the rules it will use.
It's true. Aucklanders awoke last Friday to read in their Herald that they are to "bankroll" a privately-promoted rugby league nine-a-side tournament at Eden Park in February - and for the next five years.
Let's hope Auckland Council's event arm, Ateed, has done its homework so as not to risk a repeat of the "Bend it like Beckham" soccer financial fiasco or Hamilton's major loss-making V8s races. Unfortunately, that doesn't appear the case.
The announcement follows widespread opposition to the concept from the game's leading figures in Australia. Australia's league captain Cameron Smith joined a host of sceptics such as famous coach Wayne Bennett and Phil Gould over the plans.
Will the concept fly? I doubt it. For a start, after league's world cup has been completed at the end of November there is a compulsory six-week holiday break for the players, meaning they will have just four weeks to prepare for the nines.
More significantly, nines hasn't been played since 1997 (there was also a brief flurry of league sevens, abandoned in 2004).
So the tactics won't be great, will they?
The game hasn't evolved and the players are not specialists, as they are on rugby's Sevens World Series circuit. And some players won't be available, full-stop.
The fans cannot be so stupid as not to realise the situation. Realistically, the nines teams may hold a few practice runs beforehand - on top of their NRL preparations.
Compare that with Sir Gordon Teitjens' rugby All Black Sevens and the Wellington IRB tournament - which the Auckland Council seems hell-bent on trying to emulate.
Although he's won 11 world titles and four Commonwealth Games golds, Teitjens knows he can never relax. There are five or more other nations capable of beating his side and winning these tournaments - and they regularly do.
Remember how Kenya upset New Zealand at Wellington earlier this year. The overall points table of the Sevens World Series is always on the move and Olympic glory now beckons too.
It's all part of a brilliant, proven international concept that's been hard-earned. Sevens World Series attendance figures are past the half-million mark and TV airtime coverage is now 4504 hours across 149 territories, according to the IRB.
Comparatively, we're told that these league nines games will be of 15 minutes' duration but that organisers haven't even finalised the rules. Enough said.
Paul Verdon is an author of books on rugby.