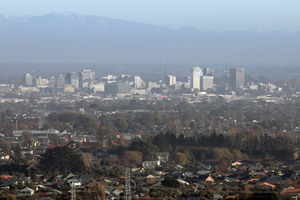 Christchurch City Council will get $18.7 million owed by its insurance company.
Civic Assurance said yesterday the cheque was in the mail.
The chairman of Civic Assurance's board of directors is city council chief executive Tony Marryatt, who is on leave while he is investigated over the resource consents debacle.
Civic Assurance's chief executive Tim Sole yesterday said the money was in the process of being paid.
Mr Sole agreed there had been delays in paying the money, but that was caused by a court case against its multinational reinsurer New India.