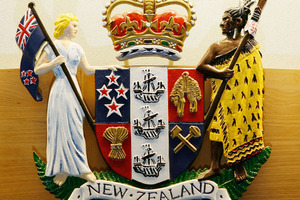 Staff working on a key project to modernise the court system were compelled to work evenings and weekends to try to keep the $30 million task on track.
The extra hours were intended to "break the back" of the project after a series of delays and were piled on as managers were told the Electronic Operating Model project would be "no Novopay".
But whatever time was saved was soon at risk when the Ministry of Justice found itself beset by a wave of resignations from the project team.
Details of the project were released under the Official Information Act. They show it is behind schedule and on track to exceed its budget - although the exact amount of excess spending is still unclear.
The EOM project is on the radar of Government chief information officer Colin McDonald, recently appointed to oversee state IT projects in the wake of the Novopay meltdown. A spokeswoman said Mr McDonald had been assigned oversight of the project and was aware of issues arising from it.
Ministry of Justice Deputy Secretary Mike Smith said the final deadline for the project was still being worked out. It had initially been set for July 1 - but only a portion of the project was complete at that stage.
He said the problems in the project had been "red-flagged" for some time but "the project was reporting that these technical matters would be sorted out".
Mr Smith said the remaining parts of the project would see the Department of Corrections being able to file pre-sentence reports remotely. The judiciary were also originally part of the project - but there was no mention by Mr Smith of how judges might fit into the project.
The project was flagged at risk and getting worse in November 2012 with staff under "three extraordinary high work streams". Even then, officials were trying to salvage the project but accepted by December it would miss the July 2013 deadline.
As the project went on, further issues emerged with key resignations amid prolonged work periods into the evening and on weekends.
Amid the pressure, staff were moved to a different floor of the national headquarters which had seating for only 45 of the 48 staff with more being hired. Managers were told "this is distracting and difficult as there is insufficient room" already.