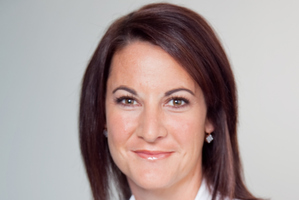 Labour Party leader David Shearer says a shake-up of staff in his parliamentary office had been planned for some time and is wider than just his chief of staff.
Mr Shearer and Labour previously told media there was nothing happening behind closed doors with staff in the party and the party's policy had been not to talk about staffing matters.
Mr Shearer has appointed his former press secretary Fran Mold as his chief of staff in order to tighten up the political management of his office in time for the election next year.
Asked if the changes had been sparked by bad poll results, Mr Shearer did not answer.
He said there were no firm or confirmed changes but the changes had been in motion for some time.
"The last thing I wanted to do was start talking about making change before we had it all tied down.
"You don't do this overnight, it's been in the offing for some time and so it's just the way it's happened this week - it's a recess, it's the best time to do it," he said.
When asked how changing a chief of staff would allow greater focus on the issues, Mr Shearer said his whole parliamentary office had been reorganised.
"It's just simply about being much more focused on where we're going - the campaign is coming onstream now for the election and we wanted to sharpen up on many of our messages."
- APNZ