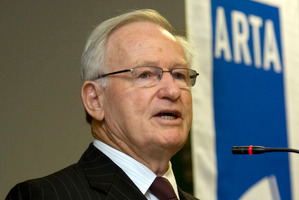 Kiwis on holiday have sought diplomatic assistance to find somewhere to watch All Blacks tests and request help with dodgy tenants back home.
The Ministry of Foreign Affairs and Trade handled almost 40,000 consular requests in the last year.
"Some New Zealanders holidaying in a remote village in France rang our embassy to ask where they could watch All Blacks games on television," said Lyndal Walker, MFAT consular divisional manager.
"Another New Zealander offshore rang a high commission to ask if they could arrange for his rental property in New Zealand to be checked by the police, to make sure tenants were keeping it in good order."
The requests were light relief for staff accustomed to serious and disturbing scenarios.
Jim Bolger, former Prime Minister and Ambassador to the United States, said the biggest challenges were when Kiwis landed in legal trouble. "You occasionally get a serious issue of someone who is locked up in prison and they want to know whether they can be repatriated."
Contrary to some perceptions, diplomats could not bail out travelling Kiwis who ran out of money. "No, we don't have a big slush fund there," Bolger said. "We can offer support, guidance, suggestions, all of that. But we don't have a big box which says: 'This is for lost Kiwis'."
Walker said it was vital to register at the Ministry's Safe Travel website, even when visiting "tranquil" destinations. "When we tried to contact New Zealanders thought to be running in the Boston Marathon at the time of the bombing, we discovered that none had registered with us and some relatives had an anxious wait for news."
MFAT also assisted the families of 147 Kiwis who died overseas in the past year. "That's a tragic event that has to be handled with proper decorum and it's not easy," Bolger told the Herald on Sunday.
MFAT received 39,077 queries in the year to June. Bangkok Embassy spent the most time on consular cases. Rome, Manila, Jakarta and New Delhi rounded out the top five.