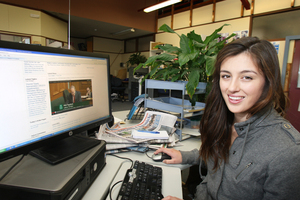 Parliament will feature a lot of young faces tomorrow when MPs are replaced by their mini-me.
The 121 youth parliamentarians arrive in Parliament tomorrow and will debate a mock electoral reform Bill.
The mock bill proposes modernising the electoral system by reducing the voting age from 18 to 17, introducing electronic voting and extending the parliamentary term from three years to four.
Youth Affairs Minister Nikki Kaye said each youth MP had been assigned a select committee topic they could seek public opinion on.
Youth Parliament also includes 20 youth press gallery members who will report on the discussions.
The Youth Parliament has been held every three to four years since 1994 when it was held to mark the 20th anniversary of the lowering of the voting age to 18.
- APNZ