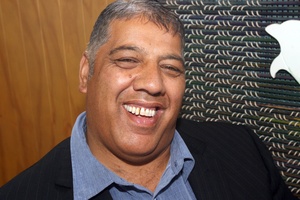 Prime Minister John Key has put in a pitch for the Maori Party's candidate in Ikaroa-Rawhiti - just don't ask him what the candidate's name is.
Asked who he wanted to win the by-election, Mr Key said the Maori Party candidate because of the Maori Party's support agreement with National. "I hear very good things about him and he's working hard on the ground."
However, asked what the Maori Party's candidate's name was, he answered "Ha, isn't it?" before correcting himself to "Na. Na, it's Na."
Na Raihania is not the first to fall victim to Mr Key's tendency to mispronounce, although it may be the first one syllable word Mr Key has struggled with.He regularly calls new National MP Claudette Hauiti "Claudette Hauata" and mispronounces Ohariu as Ohuria.
He said he believed the Ikaroa-Rawhiti byelection would be"quite a tight result"partly because a low turnout was likely, but conceded he did not have very good links in the electorate.
National does not stand candidates in the Maori seats, although it has put its policy to scrap the Maori seats on ice while it is in a support agreement with the Maori Party.
The byelection on June 29 is to choose the successor for Parekura Horomia, who died at the end of April.