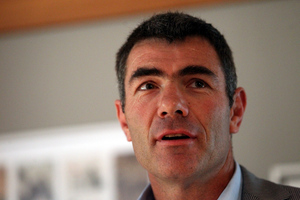 New Zealand sheep and beef meat is still held up at the Chinese border and officials say the documentation required to get the ball rolling only arrived in China today.
On Monday last week MPI were told to stop issuing export certifications for meat going to China.
Primary Industries Minister Nathan Guy was alerted by text message the next day, but not told about the scale of the problem.
Chinese customs officials refused to clear deliveries of New Zealand meat because of confusion over a name change of the ministry in charge.
Export certificates for companies sending meat to China were changed on March 1 this year after the former Ministry of Agriculture and Forestry (MAF) became the Ministry for Primary Industries (MPI).
Last week the meat industry put pressure on Mr Guy over the issue.
Mr Guy said yesterday he deserved a briefing earlier and has lashed out at his officials.
In a news conference Mr Guy said he was disappointed with ministry officials.
"I'm very disappointed with my officials - issuing export certification is really their core business. And I'm disappointed in how this issue has come to bear. Normally, we have a very strong system and this is very unusual."
Mr Guy said he didn't know how much the problem had cost, but said the meat would be moving within two days.
It was signalled earlier in the week that the meat would be moving by today.
Labour's primary industry spokesman Damien O'Connor said it wasn't good enough to shift the blame to Ministry officials.
He said Mr Guy should stand down.
"The timid and naive statements from Mr Guy that this is about 'documentation' and 'very technical information' that he doesn't understand are at odds with the Prime Minister's comments that the port lock down is a result of the Chinese checking for counterfeit meat.
"Mr Guy has been unable - or unwilling - to provide straight answers to any questions put to him, despite a fortnight of growing tension on the issue and assurances that officials have been working for days to solve the problem," Mr O'Connor said.
- APNZ