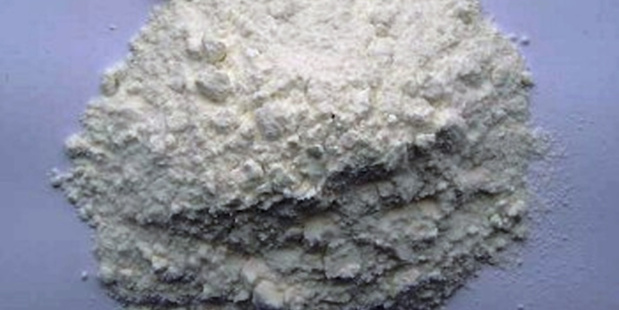 The Ministry of Primary Industries has moved to reassure overseas consumers that New Zealand milk is safe after a Sri Lankan government minister warned it could be contaminated with radioactive chemicals.
Sri Lanka's Agriculture Minister, Mahinda Yapa Abeywardena, urged people in the country to refrain from drinking imported powdered milk from New Zealand as it could also contain the toxic agricultural substance dicyandiamide (DCD).
Sri Lanka's Atomic Energy Authority claimed in Colombo's Sunday Times it had faced pressure from New Zealand officials to suspend testing of New Zealand milk powder samples.
Yesterday, Ministry for Primary Industries deputy director-general Carol Barnao said the ministry considered sampling of every consignment of New Zealand milk powder for radioactivity to be unnecessary.
"In light of the scientific evidence and the history of compliance by New Zealand, MPI sought the suspension of routine testing for radiation in New Zealand milk powders, or a significant reduction in the frequency," she said.
Ms Barnao said the ministry already provided an official assurance that the level of radioactivity in New Zealand animal products is negligible, with levels consistently below 1 unit per kg.
Sri Lanka had never found non-compliance despite testing New Zealand products for more than a decade, and no other country required every consignment to be tested, she said.
Voluntary testing by the ministry and the dairy industry had been conducted on more than 2000 samples for DCD.
"Even the highest tested levels of DCD residue discovered were many times below unsafe levels," Ms Barnao said.
New Zealand's trading partners, including Sri Lanka, were informed about the presence of low levels of DCD in some milk powder products in January.
She said no country had rejected any New Zealand product on the basis of DCD and most trading partners had "formally accepted" assurances about the safety of dairy products.
A statement released by the New Zealand High Commission in New Delhi yesterday also said there was no need for consumers in Sri Lanka to be concerned.
"Extensive research has shown no food safety risk at the levels of DCD detected. It is of very low toxicity, and even with extremely high doses it has been difficult to identify any adverse effects," the statement said.
No dairy products had been withdrawn from sale "because they are all safe for consumers".
Sri Lanka is New Zealand's fifth-largest market for milk powder and Fonterra has exported products to the country for over three decades, according to New Zealand Trade and Enterprise.
The DCD concern was also raised last year by China, where 90 per cent of imported milk powder is from New Zealand.
The Chinese Government requested a recall of 5 per cent of the brands affected by DCD "to end the crisis", after New Zealand said less than 5 per cent of farms here used DCD and assured China that milk products sold there were safe.
NZ and Sri Lanka
* 98 per cent per cent of New Zealand's exports to Sri Lanka are dairy products.
* Exports were worth $308 million for the year to March 2011.
* Sri Lanka is New Zealand's fifth-largest market for milk powder.