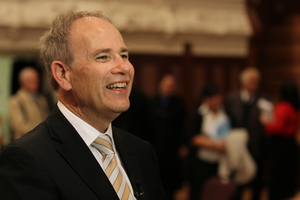 The Auckland Council has approved a 2.9 per cent rates increase this year.
The council accepted the increase from Mayor Len Brown, who is responsible for the budget and reduced rates from a starting point of 5.3 per cent.
Under a new single rating system for the Super City, introduced last year, households face increases of up to 10 per cent and decreases of up to 2.5 per cent.
The overall increase for households and business is 2.9 per cent.
Mr Brown said he had continued to drive down rates increases while continuing to exercise prudence, constraint and control of the city's finances.
Mr Brown has increased rates by 3.9 per cent, 3.6 per cent and 2.9 per cent in the first term of the Super City.
Last minute additions for local projects in the budget included $1.6 million to upgrade the Ellen Melville hall in the CBD, $1.3 million for the Warkworth Town Hall upgrade, $300,000 for the Pah Homestead in Hillsborough and $250,000 for the Pumphouse Takapuna.
Watercare Services has announced it will hold water prices this year, which are charged separately to rates.