The Chinese situation poses a particular problem.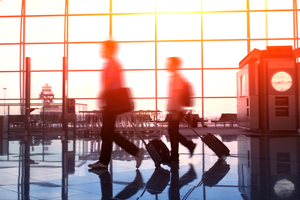 Any country welcoming migrants prefers young, skilled and ambitious people who will boost it economically. That applies particularly to New Zealand, which has an ageing baby-boomer population and is losing many of its youngest and brightest to supposedly greener pastures abroad. Something, therefore, is awry when nearly 40 per cent of the migrants from China who gained permanent residence last year were aged 50 or over. And when the Government's attempt to address the problem seems only to have made it worse.
China far outnumbers all other countries in the family-sponsored stream and parent immigration categories. That is, in part, a consequence of Immigration New Zealand's former centre of gravity rule which allowed parents to be sponsored if the number of adult children living here was equal to or exceeded those in any single country. When allied to China's one-child policy, there was a clear advantage to parent applicants from that country. The upshot was that the average percentage of migrants from all countries aged 50 and over last year was, at 10.7 per cent, far short of China's 39.9 per cent.
There are obvious implications for this country. Parent category migrants can, after 10 years' residency, collect full NZ Super at 65, while elderly people take up a large proportion of the health budget.
Last year, the Government acted. It changed the parent category, introducing a two-tier system that gave priority to those who brought $500,000 to New Zealand. Obviously, this has helped balance the superannuation and health funding that will be utilised by these migrants. Otherwise, it has proved self-defeating. The number of Chinese migrants aged 50 and over has continued to rise, while the number of Britons in that category has almost halved.
This reflects the fact that most of the young Chinese who come here, especially for education, have wealthy parents. The same is not true of other nationalities to the same degree. To that extent, the new policy continues to advantage the Chinese, while not doing enough to tackle the increased number of elderly in the country. If the Government wishes to address the consequences, it must find a more effective policy.
Sociologist Paul Spoonley says there should be a cap on the number of visas issued to older immigrants. New Zealand First, for its part, wants to cap the parent category from each country to 20 per cent of the skilled migrants from that country. That, it says, would give skilled migrants from every country an equal chance when applying to reunite with their parents. If each country reaches its 20 per cent cap, any extra spaces of the 5000 quota could be reallocated fairly.
If there is a qualm about this, it is the failure to recognise that the one-child policy gives Chinese parents a special incentive to join their child here. There is less motivation for a Briton who has, say, three children still living in London and one in this country. Ideally, any response should not penalise migrants from any country, but the reality is that the Chinese situation poses a particular problem.
Some of the young Chinese migrants have done their cause few favours. They have used this country as a stepping stone, especially to Australia, while leaving their parents here to enjoy superior welfare provisions. The current parent reunion rules continue to favour Chinese migrants to a degree that outweighs their valid need for special recognition. Further work is required to create a more level playing field - and to ensure a clear preponderance of young, skilled migrants from whatever source.