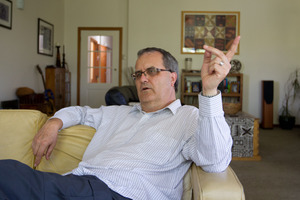 Ex-MP Vui Mark Gosche says more Maori and Pacific representation on governing bodies for sports such as league is a slow-moving inevitability.
Last year, the 57-year-old ended a three-year term on the New Zealand Rugby League board.
When Mr Gosche was considering whether to put his hand up for the NZRL position, he researched how many Pacific and Maori were on club boards. He found they were present but not in the numbers you'd expect given the popularity of the game in those communities.
Training and mentoring was needed particularly for Pacific peoples, Mr Gosche said. He believed the pool lagged because of a lack of confidence at the individual level, the slower rate at which Pacific peoples gained governance experience in other sectors such as school boards of trustees and a smaller pool of professionals to draw from.
Change was coming, he said, but slower than he'd like.
"It's very clear that unless you do something proactive we might run out of good people to run the game at a club, regional and national level.
"The sport of rugby league that I played as a 5-year-old looks very different today for my grandson who's playing. There are only brown kids running around the field each Saturday, whereas when I was playing as a little school boy ... there were mostly Palagi kids playing.
"It's been a dramatic change and in the end the clubs' [boards] will change accordingly."