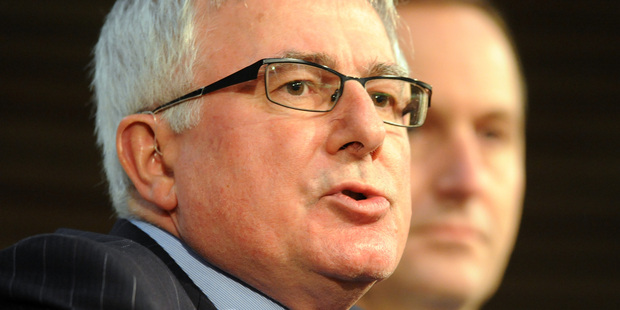 New Zealand has, with good cause, always harboured mixed feelings about Japan joining the Trans Pacific Partnership. On the one hand, the inclusion of such an economic heavyweight would obviously add considerable substance to a finalised free-trade agreement. But Japan's history of protectionism, allied to the prospect that it would slow the progress of negotiations, suggested a need for caution.
There was no way its late arrival could be allowed to undermine the "gold-standard" pact that has always been Trade Minister Tim Groser's ambition. Now, that aim will be put to the test, with the 11 countries already in negotiation agreeing to allow Japan to enter.
Happily, there is some reason to view Japan's inclusion in the talks from July with optimism. Mr Groser has provided an assurance about its commitment to achieving an ambitious and comprehensive agreement, including agriculture.
It also wanted this to be set in place as soon as possible, he said. If there are doubts, it is because such pledges fly in the face of Japan's tradition of closing its border to imports, especially agricultural products.
For the United States, the first of the heavyweight economies to join the TPP negotiations, there is also the matter of high tariffs on imported cars.
The Japanese, however, seem to have woken up to the fact that there is not much future in closing themselves to foreign competition any more. And that in a world where trade is viewed as a universal and unequivocal benefit, a price would have to be paid for maintaining its protectionist tradition.
Most significantly, this has been creating severe difficulties in gaining access to markets for its manufactured goods. It has entered few free trade pacts. Those that it has, embraced largely for the sake of appearance, cover just 16 per cent of its trade. Now, Japan appears finally to have recognised it must be much more realistic about lowering trade and investment barriers. Repeated advice from this country, the designated chief administrator of negotiations, that the TPP was not going to be all about appearance has failed to dissuade it.
The presence of both the US and Japan in the negotiations does, however, have the potential to complicate a partnership that has ballooned from an exercise originally involving just New Zealand, Singapore, Brunei and Chile. The initial US involvement in the TPP was very much strategic. Japan's inclusion will change its perspective. President Barack Obama sees exports as the key to job creation. The US will be especially keen to see Japan opening the door to its manufactured goods. The danger is that this imperative could lead Washington to contemplate concessions to the Japanese in other areas. The most irksome to New Zealand would be for Japan to be given more than the envisaged 10 years to eliminate tariffs on agricultural products.
That must not be allowed to happen. There will, of course, have to be compromises. That is unavoidable in trade negotiations. But the TPP's four original signatories set a standard that must be adhered to. The partnership is this country's best free-trade prospect since the failure of the World Trade Origination's Doha round. But it will become a very poor substitute, indeed, if it is not based on the same principles.
Mr Groser is adamant there will be no diluting of the TPP's ambition. Certainly, Japan cannot be allowed to destabilise the negotiations which represent, most importantly, New Zealand's chance to reach a de facto free trade pact with the US. As it is, the potential rewards of Tokyo's entry outweigh the risks. But the stakes for this country's negotiators have just become significantly higher.