Brokers expect strong take-up of shares after 440,000 pre-register their interest.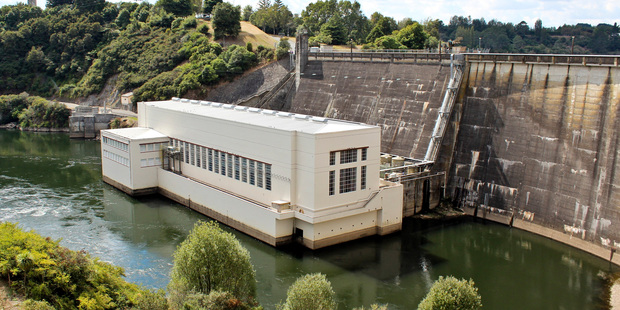 Brokers and analysts are predicting a strong take-up of Mighty River Power shares as the offer opens to the public today.
Around 440,000 people pre-registered their interest in buying a stake in the power company, which the Government is selling up to 49 per cent of.
Hamilton Hindin Greene broker James Smalley said it was hard to know what the conversion rate would be.
"[But] one could argue with the state of the market being relatively buoyant and interest rates being at all-time lows, all those factors could mean a fairly high conversion rate."
Smalley said one factor that may have put some investors off was having a price range rather than a definitive price per share.
The prospectus puts the range at $2.35 to $2.80. But the final price won't be known until May 8 after an institutional book build process is held - just two days before the expected listing on May 10.
"It's difficult because people don't know the price the stock is going to be listed at."
Smalley said that was a big difference compared with buying a property investment - something New Zealanders have a lot of experience in.
"Have you ever heard anyone say - I'm going to buy a property but I don't know what I'm paying for it? I guess that might turn off a few people - not having that certainty."
The ongoing negotiations between Meridian and Rio Tinto over the Tiwai Point aluminium smelter could also be a sticking point for some, Smalley said.
"Potentially that could put you off if you've read into the negative publicity."
But Smalley said he believed Rio Tinto could have just as much to lose if it closed the smelter and said the situation affected all the power companies, and so far Contact Energy and TrustPower's share prices hadn't been hit.
Smalley said the bonus scheme would also have disappointed some. But he added that once the scheme was taken into account the return on the shares would be about 8 per cent - almost double what investors could get on their money in the bank.
Mint Asset Management's Shane Solly said he saw no reason why the take-up would not be similar to that of Contact Energy or Auckland Airport when they were floated.
How to apply
* Investors can apply to buy shares online through the www.mightyrivershares.govt.nz website or post the application form attached to the prospectus.
* The shares have to be paid for upfront by either a one-off direct debit or cheque.
* Investors need an IRD number, local bank account and New Zealand address.
* Those who pre-registered will also need their unique reference number.
* The public offer period is from today until 5pm on May 3.
* Minimum amount able to be bought is $1000 and multiples of $100 thereafter.