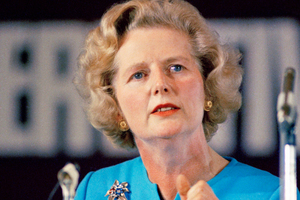 A 1975 file photo of, Margaret Thatcher, who has died at the age of 87. Photo / AP
Government Minister and Leader of the House Gerry Brownlee will represent New Zealand at the funeral of former British Prime Minister Margaret Thatcher.
Baroness Thatcher's funeral will be held at Saint Paul's Cathedral, London, on April 17.
- APNZ