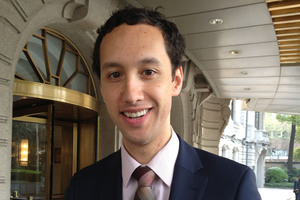 Meet the new generation of New Zealand diplomats.
Ara Tai Rakena, 29, is approaching his second year as second secretary in Beijing.
He is a graduate of kohanga reo and Canterbury University and speaks six languages.
He went to a bilingual primary school in St Albans, Christchurch, and then to Burnside High, which was also attended by Prime Minister John Key.
He speaks English, Maori, French, Italian, Spanish and Mandarin.
He spent two years in Taipei, in Taiwan, learning Mandarin, which was part of the Beijing job - two years' study and two years on the job.
"Three years ago I unconsciously considered Chinese Martian almost. It was completely foreign - beyond human capacity to learn so many characters and such a weird system of tones. It seemed completely impossible."
While it was hard, he said "it is absolutely do-able and it certainly shouldn't have the reputation with Kiwis - who tend to be linguo-phobes anyway - that it is not worth trying because you'll never get there.
"It's a very learnable language."
Three years ago he could not count to 10 in Chinese. Now he can read a newspaper slowly, converse with locals on most subjects and last week in Bo'ao he conducted his first meeting in Chinese.
Within the two-year course, the first and last six months were one-on-one tutoring.
His boss, ambassador Carl Worker, learned Chinese as a young diplomat with former Australian Prime Minister Kevin Rudd.
Mr Tai Rakena is secondary secretary in the economic division. After his Beijing posting he would like to take leave to do postgraduate study in the United States, but he can expect further postings in Beijing.