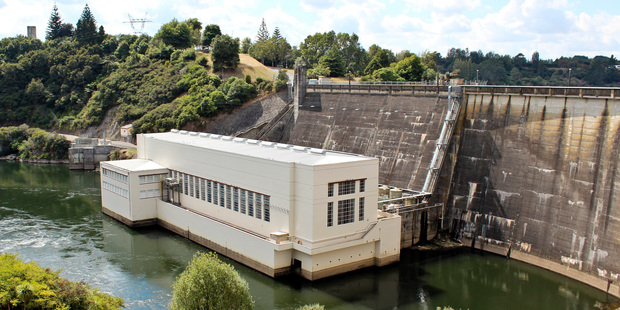 Market players are divided over the attractiveness of Mighty River Power's bonus scheme and say it's hard to know if it will encourage investors to keep hold of their shares.
Details of the bonus scheme were revealed on Friday as part of Mighty River Power's investment prospectus.
The Government had long been talking about a scheme similar to the bonus offer made for retail investors in Australia's Queensland Rail float in 2010. Queensland residents were offered a one-for-15 loyalty bonus share issue if they held their shares for 12 months up to a maximum of 675 bonus shares.
Non-Queensland residents were offered a one-for-20 loyalty bonus share issue up to a maximum of 500 bonus shares if they held their shares for the same period.
New Zealand investors in Mighty River Power will have to hold on to their shares for twice as long and will only receive one share for every 25 they hold up to a maximum of 200 bonus shares.
Milford Asset Management analyst William Curtayne said: "I'm not sure a 4 per cent return is that attractive."
Curtayne said if Mighty River Power's share price jumped by 10 per cent in the first day or two it could see some investors sell up.
Phillip Anderson at Devon Funds Management said the bonus scheme for Queensland Rail had been much more attractive.
But he believed the Mighty River Power sale did not need such a strong bonus scheme because the business itself was a better offer.
"This is a lot more attractive on its own merits because of the yield. That company [Queensland Rail] was a work in progress. I think they needed to [have a bonus scheme] in that case to make it attractive to retail investors."
Anderson said the Mighty River Power bonus scheme provided a little bit of a carrot to retail investors.
"An extra 4 per cent return - you don't sniff at that in capital markets."
But Tyndall Investment Management's James Lindsay said he did not believe the bonus scheme would be a huge driver in keeping people invested. "It will depend on their personal circumstance."
Bonus offer
* New Zealand retail investors receive one loyalty bonus share for every 25 shares they hold for two years from the offer, up to a maximum of 200 bonus shares.
* On $2000 worth of shares that equates to $80 or around 4 per cent.
* The scheme is expected to cost about $40 million and will be paid for by the Government.