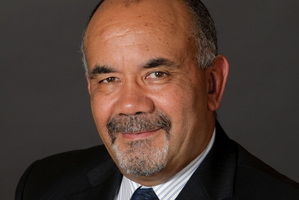 Maori Party co-leader Pita Sharples says MP Te Ururoa Flavell's statements that he will leave politics if he does not become leader before 2014 amount to "a kind of blackmail".
Speaking from China, Dr Sharples also cast questions over the ability of the party's National Council to resolve the issue quickly.
Mr Flavell has challenged Dr Sharples for the leadership, and has said he could resign if he does not secure the role before the next election.
Dr Sharples said he was disappointed by that.
"It is a kind of blackmail. I just hope he stays and that I stay the leader.
"His time will come."
He said the ongoing disputes over the leadership were sparking comments that the party was in chaos.
"If we had a really strong national [Council] they would do something about it instead of leaving it. It's come down to talk about 'the Maori party's in absolute chaos.' Well the parliamentary side is not. The parliamentary side is working absolutely."