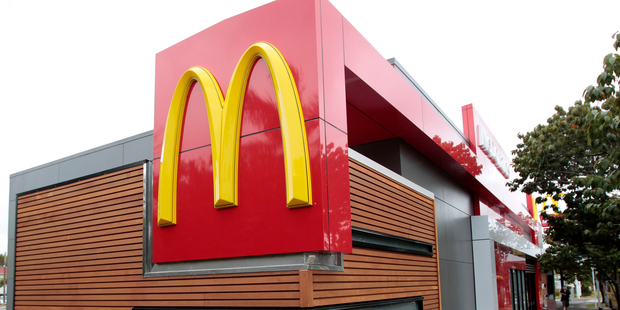 McDonald's is the latest big-name brand to veto the new youth wage.
Restaurant Brands-owned KFC, Starbucks and Pizza Hut, The Warehouse, Farmers, Kmart, Bunnings and Countdown have already rejected the new $11 hourly rate.
The businesses will instead pay at least the increased current adult minimum wage of $13.75.
Labour Minister Simon Bridges would not comment on the decision by individual companies to ignore the youth wage but said the new policy was voluntary.
"That some large businesses haven't taken it up doesn't change any of the rationale for this and the fact that many other businesses will chose to take up the starting out wage.
"There will be many young people who will get an opportunity they otherwise wouldn't have," said Mr Bridges.
Parliament approved the youth wage in March by a single vote after National, Act and United Future supported a "starting-out wage" of no less than 80 per cent of the adult minimum wage.
It will apply from May 1.
Unions immediately decried the move but the Government argued it would increase opportunities for young people.
The new youth wage can be paid to:
• 16 and 17-year-olds in their first six months of a new job.
• 18 and 19-year-olds who have been on a benefit for six months or more.
• 16 to 19-year-olds in a recognised industry training course.
- APNZ