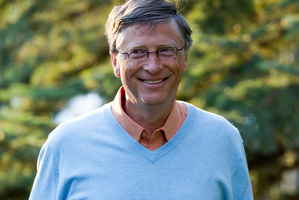 A meeting with software billionaire Bill Gates is on the cards for the Prime Minister today.
John Key arrived in China last night and gone straight into meetings with political and business leaders.
Today he will address the Bo'ao Forum, before meeting with new Chinese President Xi.
Mr Key says the Bo'ao Forum is important because it is a place leaders from around the world gather.
"It's also where President Xi is having his bilateral meetings, and it's an opportunity for us to engage with others that might have a commercial interest in New Zealand because there are commercial leaders like Bill Gates coming to the forum.''