Bill English says worry over jobs and income mean public less concerned at stakes in NZ Inc being sold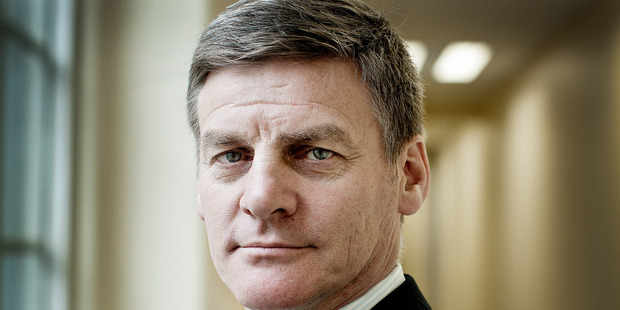 Finance Minister Bill English says Chinese investors are starting to think about New Zealand again as an investment destination, including for the state-owned enterprises share-float, and he believes the New Zealand public is becoming more pragmatic about Chinese investment.
"They've got an ongoing anxiety under the surface but they are pretty pragmatic about what it is going to take to keep jobs and incomes."
He believed there was also a realisation that the level of Chinese investment was very low, despite the concerns over the purchase of 16 Crafar farms in receivership by Shanghai Pengxin.
"If you ask anyone to name a Chinese investment apart from Crafar farms, they can't - that's because there is hardly any."
Cheung Kong Infrastructure Holdings, which recently bought EnviroWaste for $490 million and which owns Wellington Electricity Lines, was a Hong Kong-based company (controlled by Hong Kong's richest man, Li Ka-shing).
Mr English, who was in Hong Kong last month, said it was a staging post increasingly for wealthy investors from mainland China.
He made a pitch to attract investment to New Zealand and said there was plenty of interest in the Christchurch rebuild, green fields investments around food production, specialised businesses that could be grown back into the Asian region and in the imminent partial share floats.
He had explained the Government's "preference for widespread New Zealand ownership" but the amounts involved were significant enough to get their attention - "$5 billion to $7 billion is quite a lot actually by their standards".
"We are a destination they haven't thought about for a while and they are now starting to think about us."
There wasn't much happening in New Zealand and Australia had been top of their list. But there was interest in New Zealand because it was stable, it had a clear sense of direction and had 2 to 3 per cent growth and 3 to 4 per cent interest rates.
As well as inbound investment, the opportunities for New Zealand investors in China, and countries such as Vietnam and Indonesia, was huge.
But "the real challenge is whether we can get enough capital and enough expertise to benefit from the size of those opportunities".
Prime Minister John Key heads for China tonight and leads a large trade delegation next week to three cities, Guangzhou, Shanghai and Beijing.
China's ambassador to New Zealand, Xu Jianguo, also said there was a lot more potential for investment both ways as well as trade with China's huge domestic market and New Zealand's good reputation.
There was a lot more room for marketing of New Zealand goods.
"Based on the statistics I saw, Chinese investment in New Zealand volume is only 0.5 per cent of New Zealand's total foreign investments volume. Probably New Zealand's investment in China is ... less that 0.5 per cent," he said.
Mr Xu said deeper investment would help the country to withstand the risks of a future financial crisis.
A Chinese milk formula producer, Yashili International Holdings, has just got Overseas Investment Office approval for a $212 million milk-processing plant planned for Pokeno, south of Auckland, and has three years to build the plant before the consent expires.
Richly resourced
Growing wealth
Of China's 33 provinces, 16 have an annual GDP higher than New Zealand's. The highest is Guangdong in 2010 of US$655 billion ($781 billion) - NZ's was $189 billion.
Billionaires
China has 187 billionaires, according to the Hurun Global Rich List last month, with the richest Chinese on the list being Li Ka-shing, whose wealth is estimated at $32 billion.