International summit expected to drum up tens of millions of dollars in aid for islands.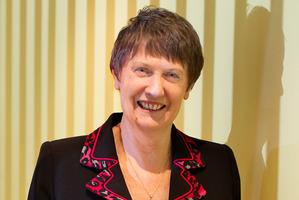 Several Pacific Island Prime Ministers are in Auckland today for a summit to drum up money to reduce the islands' dependence on diesel for energy.
But the failed attempt to roll Australia's Prime Minister last week resulted in one last-minute no-show after the country's representative at the event, MP Richard Marles, quit his portfolios after publicly backing Kevin Rudd against Julia Gillard.
Mr Marles was Australia's Secretary for Pacific Island Affairs and was scheduled to speak at the Pacific Energy Summit and moderate a session this morning.
Mr Marles was one of five Labor ministers and frontbenchers to lose their portfolios after the botched leadership spill.
Foreign Minister Murray McCully said Australia's High Commissioner might step in and he did not expect it to disrupt the meeting, which was organised and hosted by New Zealand and the European Union.
Most of the Pacific Island leaders arrived last week, before being taken by the air force to Tonga for two days of meetings.
Mr McCully said using the air force for the Tonga talks was appropriate given the EU had helped cover the costs for the leaders to get to New Zealand.
"We felt it was appropriate for us to take care of the Tonga leg. There aren't that many flights to Tonga and there aren't that many seats available for the number of people we had to travel."
The summit is one of the largest international meetings to be held in New Zealand and tens of millions of dollars of donor and loan funding is expected to be announced. The EU alone is expected to announce more than $14 million for energy projects, and Mr McCully said the summit was also to encourage more private sector investment.
He said many Pacific countries relied on diesel for more than 95 per cent of their energy needs, spending on average about 10 per cent of their GDP on importing it. About 80 renewable energy projects had been identified to help slash that back.
Others attending include Helen Clark, the head of the United Nations Development Programme.