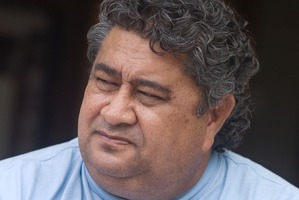 The Crown and Tuhoe marked another step in settling the iwi's Treaty of Waitangi grievances today.
The two parties have completed negotiations on a deed of settlement worth $170 million. The deed was initialled in Parliament today in an often-emotional ceremony.
It must now be ratified by all members of Tuhoe before it can be implemented.
Treaty negotiations minister Christopher Finlayson said the settlement reflected the very serious nature of the breaches by the Crown of its obligations, including confiscation of prime agricultural land, brutal military campaigns, and unjust land purchases.
Tuhoe still felt the consequences of these actions in the present day, with many of the iwi suffering severe socio-economic deprivation.
Tuhoe chief negotiator Tamati Kruger said negotiators had done all they could to ensure the settlement was a good one and a foundation for a positive relationship between Tuhoe and the Crown.
The settlement will allow the iwi to jointly manage the Te Urewera National Park with the Crown and run its own social services.