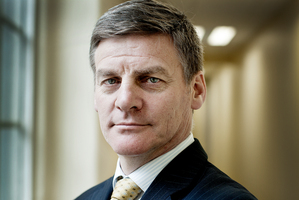 Business groups and the Opposition were yesterday celebrating the Government's backdown on plans for an inner-city carpark tax but say it's time other "annoying little taxes", such as the proposed laptop and smartphone tax, were dropped too.
Finance Minister Bill English and Revenue Minister Peter Dunne announced the backdown yesterday, just hours after Mr Dunne defended the proposal as increasing fairness in the tax system.
"This was considered likely to be one of those proposals from IRD where the cost of compliance, compared with the likely return, made it not worth pursuing," Mr English said.
Employer groups, unions and others who opposed the tax through the FBT Action Group estimated the tax would cost businesses about $30 million in compliance costs for revenue of just $17 million a year.
But Prime Minister John Key yesterday said advice from officials was that compliance costs would be just a tenth of what the group estimated.
"Not $30 million, maybe $3 million, but what the officials said was that it's very subjective, so it could be a bit more, it's hard for them to absolutely know.
"Say you raise $17 million but you put $6 million or some other number like that cost on the private sector, in the end it probably wasn't worth that."
Mr Key, who as National's revenue spokesman in 2005 said his party would not tax carparks, yesterday said politics had not been a consideration in the decision, which was based on Mr Dunne's recommendation to the Cabinet yesterday.
Gilbert Peterson of the Employers and Manufacturers Association said his organisation was very pleased the tax had been abandoned.
"But it's not over, we see it as the start of a campaign to get IRD to also drop its proposed taxes on cellphones and laptops used by employees."
Labour revenue spokesman David Cunliffe said the compliance cost relative to the amount that could be raised through the laptop and phone tax was likely to be higher than the compliance cost of the carpark tax.
The Government was chasing annoying little taxes while ignoring opportunities such as capital gains and structural flaws in the tax system.