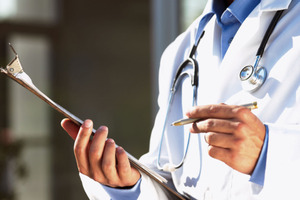 The licensed use of a controversial blood-thinning medicine has been restricted after a trial linked it to higher rates of stroke and other serious complications in certain patients.
After similar moves in Europe and the United States, Pradaxa's New Zealand licence now states that it should not be given to patients who have a mechanical valve in their heart.
The Health Ministry's Medsafe division said the data-sheet for Pradaxa, also called dabigatran, had been amended to list the presence of a mechanical heart valve as a specific contra-indication to being prescribed the drug.
Auckland haematologist Dr Eileen Merriman said that previously the advice of haematologists was that the drug should not be used in patients with mechanical heart valves - because there was no data about this use - and the change to the datasheet now made that explicit.
Medsafe's latest Prescriber Update newsletter says the change is based on a European study of patients with prosthetic heart valves which had to be terminated early as patients taking Pradaxa experienced significantly more blood clot-related events - such as strokes - and serious bleeding than those taking warfarin.
Primary care medicines advice group BPAC says: "Despite not being indicated for use in patients with mechanical heart valves, New Zealand data from the Centre for Adverse Reactions Monitoring (Carm) show six reports of patients with mechanical valves experiencing adverse effects due to the use of dabigatran."
Clots had developed on the prosthetic heart valves of patients who had previously been on warfarin, and in one case the patient suffered a stroke, BPAC said.
Carm's Dr Michael Tatley said yesterday that one case had been removed after a review, leaving five.
Medsafe, citing the latest Carm data on Pradaxa, said there had been three cases of blood clots in patients with prosthetic heart valves, one possible case of bleeding and one unrelated event.
Pradaxa was meant to be a more convenient blood thinner than warfarin in suitable patients because frequent blood tests and dose adjustments are not needed, and safer because of its lower risk of bleeding in the head. It is indicated for stroke and clot prevention in patients with non-valve atrial fibrillation and those who have had hip or knee replacement surgery.
There were 345 reports to Carm about Pradaxa in the three months after it was funded by Pharmac in 2011.
Dr Merriman said an audit of bleeding cases associated with Pradaxa found that a quarter involved prescriber error.
Many GPs were at first not aware of the potential problems, particularly among elderly patients with renal impairment.
"Then people got more educated and we were able to get the message out. Things have really settled down now."
Complications compared
Stroke: Pradaxa, 5 per cent; warfarin, 0
Heart attack: Pradaxa, 1.9 per cent; warfarin, 0
Serious bleeding: Pradaxa, 3.8 per cent; warfarin, 1.1 per cent.
Source: European trial in patients with mechanical heart valves.