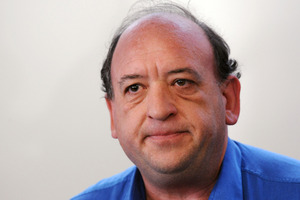 Lawyers for former Pike River Mine boss Peter Whittall claimed in the Greymouth District Court today that it would not be possible for him to get a fair trial on the West Coast.
Whittall has pleaded not guilty to 12 charges relating to the deaths of the 29 men whose bodies are entombed in the ill-fated coal pit, 46km north-east of Greymouth.
He was manager for most of the life of the mine, and was chief executive of the Pike River Coal Company at the time of the first explosion on November 19, 2010.
This morning, 20 family members of the Pike River victims heard Whittall's lawyer, Stuart Grieve QC, argue before Judge Jane Farish that his trial - expected to last close to three months - should be transferred to Whittall's current home town of Wellington.
One plank of Mr Grieve's submission was that Whittall, on recent trips to Greymouth, had been exposed to "hostile and inappropriate behaviour" from members of the public.
Should this continue over a long trial it would be "physically and emotionally debilitating" and would prejudice his rights to a fair trial, the submission stated.
"Emotions are running high in Greymouth, and rightly or wrongly they are focused on Mr Whittall. He should be able to give his evidence free of stress."
After hearing submissions for and against the move, Judge Farish reserved her decision until May 22.
This afternoon, the judge is expected to deal with the 10 charges that Pike River Coal Company (in receivership) faces.
As the company is not defending the charges of failing to ensure the safety of employees and contractors and failing to ensure that no action or inaction of its employees harmed another person, the matter is to be the subject of a formal proof hearing at 2.15pm.
- The Greymouth Star