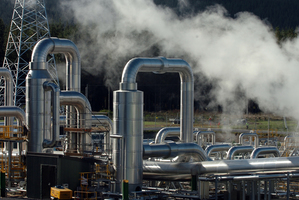 The Supreme Court will not produce its judgement on the Maori Council's appeal to delay the sale of Mighty River Power in time to meet the Government's preferred timetable, the council says.
The council this evening said it "acknowledges the Minute of the Supreme Court issued this afternoon".
Maori Council lawyer Donna Hall said the court advised "that the judgment of the Court will not be delivered by 18 February and that the court anticipates being able to deliver judgment by the end of February".
During the Supreme Court hearing two weeks ago, Crown lawyer David Goddard QC reminded the the panel of five judges that the Government need to receive a ruling by February 18 in order to meet its preferred timetable of selling Mighty River shares before the end of June.
But Ms Hall this evening said she "trusts that the Crown will not be moved to any precipitous action for the sake of another 10 days or so, and looks forward to the decision in due course".