Low-cost units tick boxes for first-home market.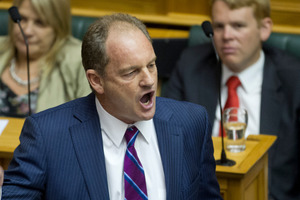 When Labour leader David Shearer announced the party's housing policy at its annual conference in November it sounded almost too good to be true. It would provide 100,000 houses over 10 years at an average cost of less than $300,000. Two-thirds of them would be built in Auckland within five years. They would be "basic" - some of them would be apartments - but they would be heated and insulated to a high standard.
Prime Minister John Key scoffed at the suggestion that land could be found anywhere in Auckland for a price that would enable a home to be built and sold for under $300,000. The median price of houses in Auckland has reached $500,000. But the public were impressed, more than 70 per cent of a Herald-DigiPoll sample supported Labour's proposal.
Both leaders have returned from their summer holidays aware of the potency of the issue of rising house prices. It featured in both their "state of the nation" speeches. Mr Key called on councils to release more land for development and stop making developers wait up to 18 months for a resource consent.
If councils do not respond, he said, the Government would act. "We are very serious about resolving this issue."
Mr Shearer, while making the most of the party's "KiwiBuild" scheme, wisely reduced its aims somewhat. The only homes it could provide in Auckland for under $300,000 would be two-bedroom apartments or terraced houses, he said. Labour's standalone family homes were more likely to be up to $550,000.
It sounds like Labour has more of the latter in mind than the apartments and terraces. If so, the party should think again. The standalone family home with its lawn, driveway, garage, rotary clothesline and garden shed is still regarded as a New Zealand birthright but it exists these days more in fond imagination than in fact.
Many, perhaps most, home-owners are dispensing with the lawns and gardens, concreting them over for parking space for the two or three cars family members might own. Double garages are the norm, and families find more use for decks, patios and pools than grass and soil.
Growing children do not seem to miss the backyards of yesteryear, their preferred activities are on computer screens, digital devices, television or scooters and skateboards on the concrete outside.
Children in families that cannot afford today's big houses and pools and home entertainment, nevertheless share the modern preferences. They are unlikely to play games on a lawn, and their parents are unlikely to garden, if they had the space. They can afford scooters for the children, and some digital equipment, and supermarkets made gardens superfluous long ago.
So why not two-bedroom apartments and terraced housing? If Labour can provide these in Auckland for no more than $300,000, they could provide struggling young families with a perfectly ample first home.
Apartments and terraced housing for the less well-off might sound like the "projects" that for all their sensitive planning, rapidly became urban ghettos in big cities overseas. But those were rental accommodation, Labour is proposing only homes for sale. If all units in its proposed developments were owner-occupied there is every reason to expect the homes would be well maintained, retain their value and let the young mortgagors build equity.
Their Kiwi dream is the same as it has always been: a home of their own, a stake in a community, a place to raise children. Low-cost units can give them it all.