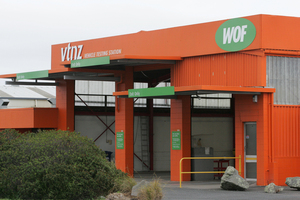 Changes to the warrant of fitness rules will be announced this morning.
The Government has spent the past month considering four options to reduce the number of warrant checks. These include new cars being checked two years after being sold, followed by inspections four and six years later.
The changes are part of Government proposals to lower the annual compliance costs of the WoF, vehicle registrations and the certificate of fitness, and transport services licensing systems.
The announcement is being made on a holiday weekend because the Beehive expected a busier week ahead than usual, a spokesperson for Associate Transport Minister Simon Bridges said.
The Motor Trade Association has warned thousands of jobs will be lost if there are major changes to the rules.
Check nzherald.co.nz from 11am today for further details.