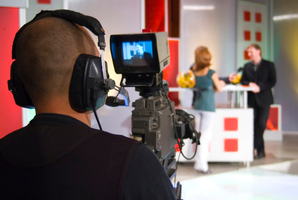 The Government expects to make announcements about the future of film and television production grants worth hundreds of millions of dollars some time in the first half this year after a long-running review of the system.
Labour last week highlighted the Government's refusal to release the findings of a series of reviews of its film and television production incentives as NZ First Leader Winston Peters challenged Prime Minister John Key's claims that Sir Peter Jackson's Hobbit films created 3000 jobs.
Labour's arts culture and heritage spokesman Charles Chauvel told the Herald that in response to Official Information Act requests for copies of review documents, cabinet papers and other material related to film and television subsidies, the Ministry of Business Innovation and Employment refused to release a series of key documents.
Those documents included an evaluation of the Large Budget Screen Production Grant completed in May last year, proposed changes to that grant, and a review of all Government assistance to the screen sector presented to Cabinet in early November.
"There's a real question around the value for money that we get from these large grants and if the evaluation work has been carried out, why withhold it?", Mr Chauvel said.
"If the Government's satisfied that the taxpayer's dollar is being well spent then there's no reason why it would withhold this material."
Mr Chauvel said the Government's reviews of the screen sector were now overdue, "it would be good to know what the Government actually intends in respect of this area".
A spokeswoman for Economic Development Minister Steven Joyce said the material sought by Labour had not yet been discussed by Cabinet.
"It would be inappropriate to provide this information prior to this discussion taking place. This is common practice and protects the government decision making process", the spokeswoman said.
"Labour are being cute in complaining about it because the principle of withholding information that is yet to be considered is a long-standing one."
The issue was due to be considered by Cabinet in the first quarter of this year and depending on any subsequent decisions, announcements about the future of state subsidies to the film and television industry would be made shortly thereafter.
Following his trip to Hollywood last year, Prime Minister John Key indicated his Government was considering additional sweeteners to encourage international television production companies to do more work in New Zealand.
The documents withheld by Mbie include a paper on proposals to merge the Large Budget Screen Production Grant with the Screen Production Incentive Fund.
The Herald last year obtained documents related to an industry workshop held to discuss the Government's review of the screen sector.
According to those documents the Government's $268.3 million investment via the Large Budget Screen Production Grant between 2004 and 2011 generated $281.9 million in quantified economic benefits. Those figures do not include the more generous grants agreed to with respect of the Hobbit which has so far drawn $67 million in tax rebates.
The documents recommended retaining the grant and reviewing it in another three years .
The papers said the review of the Screen Production Incentive Fund found it met its cultural objectives but did not its business or capability development goals. Nevertheless, it was recommended the fund continue for a further three years before another review.