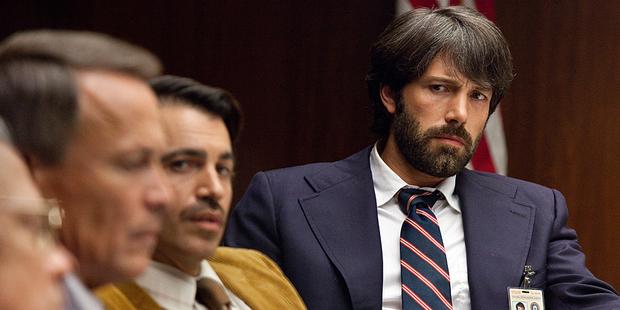 Ben Affleck has hinted he is planning to pursue a career in politics.
The 40-year-old Argo star - who is tipped to win an Oscar for his performance in the critically acclaimed movie - has admitted he might be tempted to run for the US Senate in the future despite his hugely successful careers in front of and behind the camera.
When asked if he would consider running for election, the father-of-three told CBS's Face The Nation in a pre-recorded interview: "One never knows. I'm not one to get into conjecture. I do have a great fondness and admiration for the political process in this country. It's a big deal for me to come down here and be on your show that I've watched so much, but I'm not going to get into speculation about my political future."
Affleck- who is also an outspoken human rights activist for the Congo - has been married to his wife Jennifer Garner for eight years.
He has daughters Violet, seven, and Seraphina, three, and son Samuel, nine months with the actress, who he recently admitted he thinks is out of his league.
The couple has had to adjust their lifestyles to cater for their expanding family, and Affleck admits Garner has sacrificed her love of travel for the sake of their kids.
"My wife would just love to travel, but having three children in a row has meant that I travel more than she does. She wants to travel so much," he said.
- Bang! Showbiz