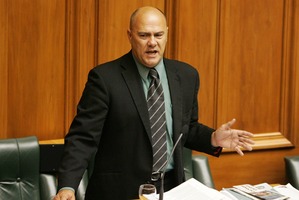 Prime Minister John Key has given a brutal assessment of what he thinks of National MP Tau Henare's qualifications for the job of Speaker.
Reading between the lines, Mr Key's comments indicate he does not think Mr Henare is up to the job of Speaker when the incumbent, Lockwood Smith, moves to London to be New Zealand's next High Commissioner.
Mr Henare launched his bid for Speaker on Twitter yesterday.
Mr Key said before a new Speaker could be appointed, there first had to be a vacancy - a reference to the absence of any formal announcement yet.
"It is possible there will be a vacancy."
If so, Mr Key said National would work with other Parliamentary parties to find somebody who was acceptable to them - a clear indication Mr Key does not think Mr Henare fits in that category.
Mr Key said he had talked to Mr Henare briefly and had indicated the same thing to him as he had to reporters.