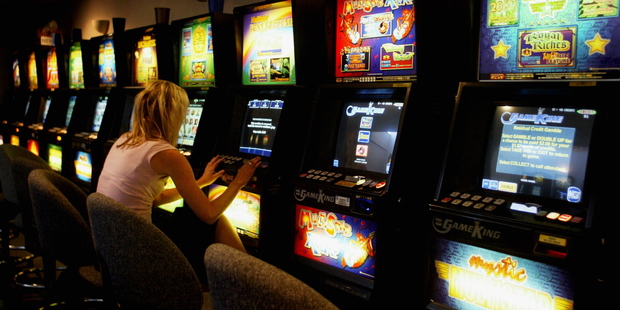 The Maori Party MP, Te Ururoa Flavell, has proven how effective an individual in Parliament can be without a leading position, without a ministerial warrant, without maverick behaviour or attention-seeking histrionics. Mr Flavell picked up a genuine problem and drafted a bill to do something about it.
The "Flavell bill", as it is now well-known and feared by gambling trusts and sports bodies throughout the land, would make some changes to the way the proceeds of pokie machines are distributed, giving the lion's share back to the community where the gambling occurred.
The bill has made an impact even before it has been properly debated in Parliament. A select committee is about to begin public hearings and the Auckland Council is among those who have declared support for its essential reforms. The council would get more control over the location of gambling machines and their numbers, though it is less keen to be the body distributing the benefits.
Mayor Len Brown did not want "every man and his dog banging on my door" or to be constantly accused of "pork-barrelling".
The independent trusts that distribute the profits of their members' pokies raise fair questions about local bodies being both the licensing authority and granting agency. But the trusts, too, are raising their game in response to the bill. One has already boosted its overall rate of return to 46 per cent from 39 per cent previously.
Mr Flavell, a keen sportsman, will be aware that just about every sports and cultural organisation in the country has come to depend on grants from gambling trusts for capital projects, and sometimes a significant proportion of their running costs. Among the most dependent are horse racing clubs and provincial rugby unions.
If 80 per cent of the proceeds of "pokie" machines has to be returned to the community in which it was raised, some districts are going to be much better off and others will be deprived. The deprivation, though, will be the polar opposite of the usual social divide, because pokie machines are most popular in poorer places. They have been siphoning most wealth from those with least, and giving the better off more than they contribute.
Mr Flavell regards that as a social injustice and it is hard to argue with him in principle. The bill was supported by 85 votes to 7 at its first reading in Parliament. But questions remain for the select committee to resolve. For instance, if 80 per cent of gambling profits have to be returned to the local community, will enough funds be available for national organisations, or for deserving causes that do not divide their benefits territorially? Can the distribution work of the trusts be done, as the bill proposes, by committees with representatives from likely recipient groups as well as the council?
The issue underlying the Flavell bill, no less than the SkyCity conference centre deal, is the addictive power of pokie machines. The bill is more concerned about the harm they can do than the distribution of the profits. It contains some promising ideas to avoid harm, notably a requirement for operators to track every player's losses, and pre-commit cards that would enable players to limit their outlay in advance.
Pokies may be particularly addictive, as he says, for Maori, Pacific and lower income communities, but sports clubs and community groups across the social spectrum have formed an addiction to their grants. If Mr Flavell's bill succeeds it will shake up a great deal of our sporting and social life. He has forced us to face an important question. Few MPs over the years have done as well.