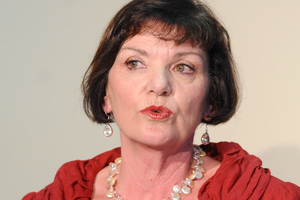 A bill aimed at improving public safety by strengthening the law around community sentences has passed its first reading in Parliament.
Corrections Minister Anne Tolley spoke to her bill yesterday in parliament.
"The Administration of Community Sentences and Orders Bill will close a number of loopholes in the current legislation," said Mrs Tolley.
The Bill would mean offenders on community-based sentences and home detention would complete their full sentences.
Current legislation states that a home detention sentence is suspended when an offender lodges an appeal against their sentence.
If passed, this bill would see the home detention sentence continue to run, unless the appellant is granted bail.
"This recognises that some home detainees who appealed may pose a risk to public safety if released into the community without restrictions," she said.
The Bill would also give the court discretion to allow a home detention sentence to resume after a short sentence of imprisonment.
It also contains a number of other amendments that will help improve public safety and improves administrative efficiency, said Ms Tolley.
The Bill has now been referred to the Law and Order Select Committee.
- APNZ