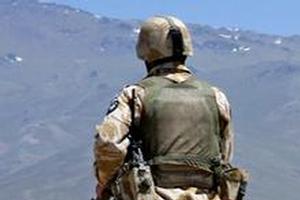 New Zealand troops are being called into action more frequently as the "summer fighting season" continues in Afghanistan, Prime Minister John Key says.
New Zealand SAS members troops were among those to respond yesterday to an attack in Kabul, in which Jan Mohammad Khan and Hasham Atanwal were killed.
Mr Khan was an aide to Afghan President Hamid Karzai, and Mr Atanwal a parliamentarian.
International news media reported that two men wearing suicide bomb vests and armed with guns attacked Mr Khan's home in the western district of Karti Char about 8pm.
One attacker was reportedly shot by police before he could detonate his vest, while the other detonated his explosives before dawn after exchanging fire from the house with police throughout the night.
Mr Key confirmed the New Zealanders' involvement this afternoon, saying they had initially attended the incident in a mentoring capacity to the Afghan crisis response unit (CRU), but had taken on an operational role as the situation progressed.
No New Zealanders were injured in the operation, but one Afghan security force member was killed and another injured. Two insurgents were confirmed dead.
Last month, two New Zealand soldiers suffered moderate injuries from shrapnel and gun shot wounds after Taleban fighters attacked the InterContinental Hotel.
Mr Key said troops were currently facing Afghanistan's worst season.
"The summer fighting season where the number of attacks intensifies, therefore New Zealand is becoming more involved in these events because the CRU, by definition, is more heavily involved," he said.
"The feedback I get from our SAS people is that the CRU are dramatically improving as a force.
"But our guys have been in operation, and training and in the field since 1955, they've been in operation and training since 2005, so there's quite a difference in capabilities still."
Mr Key said he still expected the New Zealand's SAS troops to be withdrawn in March.
- NZPA