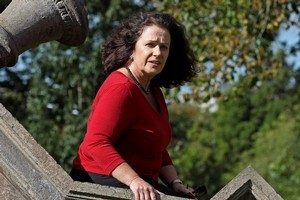 A win in Te Tai Tokerau byelection by Labour list MP Kelvin Davis could free up a spot on Labour's list but ex-MP Judith Tizard, who is next in line, is not likely to take it.
In fact, under the electoral law, Labour would have the choice between getting a new list MP or not.
If Mr Davis won the constituency seat, he could resign from the list and create another list vacancy.
This would allow Labour - which got 43 MPs elected in 2008 but has since lost Chris Carter - to return to having 43.
But Mr Davis would not be required to resign, as chief electoral officer Robert Peden told the Herald.
"There is no statutory obligation on a list member who wins a byelection to resign his or her list seat. However, by not resigning their list seat, the list member would be preventing their parliamentary party from benefiting from the byelection win through gaining an additional member in the House from the party's list," he said.
Judith Tizard is the next person in line for Labour's list but it is unlikely she would accept a list place in Parliament between now and the November 26 general election.
She and the four after her - Mark Burton, Mahara Okeroa, Martin Gallagher and Dave Hereora - declined the offer to fill the last list vacancy created by the resignation of list MP Darren Hughes. Louisa Wall filled that spot.
The person next in line after those five is veteran Labour candidate and former MP Lesley Soper, who is contesting the Invercargill seat.
She is not on Labour's list and party sources have suggested she would not be inclined to take up a list seat and disrupt her campaigning in Invercargill.
Auckland activist Hamish McCracken takes up the spot behind her.
Statements by the Labour leadership suggest the party is leaning towards having no new list MP in the event of Mr Davis winning the constituency.
Deputy Labour leader Annette King said on Tuesday the party was seeking advice on the matter.
Leader Phil Goff said through a spokeswoman yesterday that the Labour Party was focused on the byelection campaign.
"Any questions or decisions beyond that are hypothetical and not something we can comment on right now."
Judith Tizard and Lesley Soper could not be contacted.
CANDIDATES
* Kelvin - Davis Labour Party
* Hone Harawira - Mana party
* Solomon Tipene - Maori Party
* Maki Herbert - Aotearoa Legalise Cannabis Party
* Kelvyn Alp - OURNZ Party
Date: Saturday 25th June