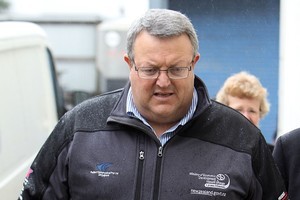 Privacy protections for taxpayers and other New Zealanders have been temporarily removed or amended to help the response to the Christchurch earthquake.
Using controversial legislation put in place following last September's quake, Earthquake Recovery Minister Gerry Brownlee has made an "Order in Council" allowing the Inland Revenue Department to share information with other Government agencies.
A spokesman for Finance Minister Bill English said the order, which is in force until the end of October, was to allow processing of claims under the Government's $130 million financial support package for Christchurch's employers and workers, specifically the wage support subsidy.
"A lot of the employers don't have access to their records so IRD is furnishing MSD [Ministry of Social Development] with all the information."
The information sharing would allow the MSD to keep a record of who they were paying wage support for.
A spokesman for Revenue Minister Peter Dunne said apart from the intended purpose of the order, "all the usual confidentiality around tax matters will stay in place".
Information sharing for anything other than earthquake-related support would "absolutely" not occur.
The order was one of nine made in recent days by Mr Brownlee under the Canterbury Earthquake Response and Recovery Act 2010, which gives him and the Government sweeping powers to override existing laws.
The other orders deal largely with relaxation of resource consents and reinstating orders made after September's quake that have since lapsed.