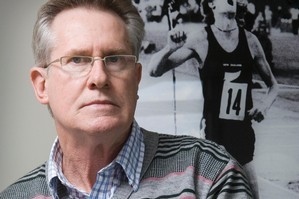 Combining Papakura and its larger neighbour, Manurewa, into a single ward is the challenge for the candidates contesting two seats on the Super City council.
The various tickets and independent candidates are focused on issues in their communities, saying little about the bigger picture in the Manurewa-Papakura ward and even less about their responsibilities to the region.
An exception is Olympian and Manukau City councillor Sir John Walker, who wants to introduce his Field of Dreams sports programme to young people everywhere in the region.
He has the backing of Super City mayoral candidate and Manukau Mayor Len Brown, who recognises this will require a region-wide policy of free swimming pools.
"In Manurewa we've proven that if pools are free, we can get the kids off the streets," Sir John says.
"We get 4000 kids into parks and pools to play sport every week, and these are kids that might otherwise be getting into trouble."
Sir John says as a councillor his main focus will be on regional issues.
"We've got to hold rates, and my first obligation will be to the council, and then to the local community board."
One of the biggest surprises of the local elections is the nomination of Sir Barry Curtis, who held Manukau's mayoral chains for 24 years before retiring in 2007.
He is bringing his regional knowledge of planning and transport matters to the table.
"I want it to be responsible for facilitating economic growth across the region, and that it will promote social justice and social equity."
The 71-year-old wants to streamline the resource management process to enable more growth.
"The way in which resource management applications are being handled by some local authorities is stifling the creation of new jobs and business.
"It's had an enormous impact and it's vital that we fix it."
He also wants to make sure all voices in Auckland's diverse community are represented, and this is crucial in his ward where 46.7 per cent of people are European, 27.8 per cent are Maori, and 22.3 per cent are from the Pacific.
Papakura Mayor Calum Penrose is the other frontrunner for a council seat, being the only strong contender from Papakura to enter the race.
It is an about-turn for the mayor, whose council and constituents fought being included in the Super City.
He went as far as trying to get Papakura District turned into a unitary authority, but its population of 46,000 was short of the 50,000 minimum.
"I still get people stopping me in the streets asking if we're still included in the Super City, but we put enough ratepayer money in to fight it," says Mr Penrose, who is standing on the Papakura First ticket.
"It happened, and now we have to focus on getting the best for both Papakura and Manurewa."
The ticket with the most candidates standing for a ward seat is Team South, which is closely tied to local board ticket Team Manurewa.
Papatoetoe Community Board member Toa Greening and Wiri Licensing Trust chairwoman Waina Emery both hope to give Manurewa a stronger voice in regional politics.
A big issue for the ticket is the proposed men's prison in Wiri.
It is a project with local concerns but the siting of new prisons is a regional issue the new council will have to address.
"It will make Manurewa the most imprisoned area in the country," says Mr Greening.
If construction goes ahead, the new prison will be built next to the Auckland Region Women's Corrections Facility.
Mr Greening worries a new prison will bring more problems to an already troubled suburb.
To round out the nominations, Timothy Toilolo is standing with the ABC-A Better Choice ticket, the first Pacific Island ticket to run for council in South Auckland.
Candidates are struggling over finding ways of combining two areas that are considered distinctly separate.
Mr Greening does not think the areas are two that can be brought together easily.
"They really have to be treated as separate communities, they can't just be combined. The council just has to work on the behalf of both of them."
The 38-year-old says he sometimes goes swimming at Papakura's aquatic centre and he visits the district "to go to the Dutch shop", but he says he needs to learn more about that community's needs.
Mr Penrose takes a different position, saying many of the issues Papakura has overcome during his mayoralty, such as youth crime and graffiti, are similar to the problems facing Manurewa.
"It will take a lot of hard work, but I want to work closely with people in Manurewa and there are a lot of issues that can be dealt with."
Ultimately the priorities will be decided by voters. Manurewa, with about 70,000 people, traditionally votes Labour, and the more rural Papakura, with 46,000 residents, votes National.
DECISIONS, DECISIONS THE CHOICES ON OFFER
Manurewa Local Board
With 32 candidates seeking eight seats, Manurewa's residents have plenty of choice over who will represent them on their local board.
The only standout name is George Hawkins, Manurewa's Labour MP, who says he will retire from national politics if he is elected to the board.
He was elected to Parliament in 1990, and before that he was Mayor of Papakura, so he has support throughout the new ward.
He is also the Opposition spokesman for local government - but whether that will sway voters remains to be seen.
The main fight for seats will be between Team Manurewa and the Manurewa Action Team - two tickets with almost identical names and almost identical policies.
Team Manurewa is led by Manukau city councillor Colleen Brown.
She is squaring off against Daniel Newman, another current councillor who decided at the last minute to stick with a local board nomination and not go for a seat on the Auckland Council.
To add some variety, Citizens & Ratepayers has five candidates and South Auckland's first Pacific Island ticket, ABC, has three.
They are also competing with six independents and two candidates from Manurewa Citizens on Patrol.
Papakura Local Board
Five Papakura councillors, community advocates, business people and one mayor are running for one of six seats on the new local board.
Papakura ratepayers will have to choose from 17 candidates, with the main competition between Papakura First and Team Papakura.
Calum Penrose is fronting Papakura First, the seven-member ticket that wants to keep the local in local government - the same line that all other local board candidates are using.
Team Papakura's members are all current councillors, and all well known throughout the district.
Citizens & Ratepayers brings a smaller team to contest these seats, with four candidates, and one independent rounds out the 17.
FACTS, FIGURES AND NAMES
* Ethnicity: European 46.7 per cent, Maori 27.8 per cent, Pacific 22.3 per cent, Asian 12.5 per cent
* Median age: 30
* Median income: $57,632
COUNCILLOR CANDIDATES
* Sir Barry Curtis - Residents and Ratepayers
* Waina Emery - Team South
* Toa Greening - Team South
* Calum Penrose - Papakura First
* Timothy Toilolo - ABC A Better Choice
* Sir John Walker - Independent
FULL LIST OF CANDIDATES:
www.aucklandcouncil.govt.nz