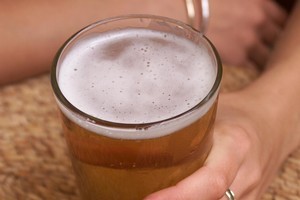 Local communities will set the trading hours for liquor outlets in their areas under plans expected to be announced today.
But the Government will set maximum national trading hours as a default position in case some districts try to go "dry" or to allow round-the-clock liquor sales.
Justice Minister Simon Power's reforms are also expected to include raising the purchasing age at off-licences to 20 and making it harder to get or renew liquor licences.
Local alcohol plans adopted by councils will be a centre-piece of the reform, which will be targeted at reducing harm to young people.
The criteria on which local communities can object to licence applications will be broadened to include issues of density, locality and hours of trade.
The proposed national hours are thought to be 7am-11pm for off-licences and 8am-4am for premises such as bars and nightclubs.
"Queuing up at five o'clock in the morning at an on-licence premises - no good will come of that, either for those individuals or to those waiting for them at home," Mr Power said.
Last night, he said the Law Commission had wanted national trading hours with the ability for councils to vary them under local alcohol plans.
"We think the first step should be with local communities so that the local alcohol plans should be entered into if communities wish to. In the event that they don't wish to, there will be a fallback to national hours."
The difference was a subtle but important one, Mr Power said. "It's basically saying, 'Actually, the truth is local communities know more about what's best for their community than people in Wellington do'."
Councils do not have to adopt local alcohol plans, but it is expected that within the proposals there will be variations for different communities.
"There may be a test which is different for the Viaduct, for example, to off-licence premises in some parts of South Auckland," Mr Power said on TVNZ's Q+A.
Legislation will be introduced in October.
The Government is expected to issue an invitation to the MPs' committee that will study the plans to gauge opinion on contentious issues such as sponsorship, and requiring parental consent before alcohol can be given to an under-18-year-old.
One of the objects of the legislation will be create a balance between reducing the harm alcohol creates and acknowledging moderate and reasonable alcohol consumption.
Mr Power said the ability to create "dry" areas or let outlets stay open for 24 hours a day would not meet the test of reasonableness.
"I am really mindful of a vast group of New Zealanders who are moderate and reasonable consumers of alcohol and whose daily lives there is no need for the Government to be in."
The plans have already been labelled weak by the Alcohol Action organisation. Spokesman Professor Doug Sellman said NZ was facing an alcohol crisis and the response was like "treating cancer with a couple of aspirin".
"We expect widespread disappointment and anger when the public sees how little is really being proposed," he said.
Alcohol Action also expressed disappointment at the decision to leave the drink-driving limit for adults unchanged for the time being.
LIKELY CHANGES
* Raising the buying age at off-licences from 18 to 20 but leaving it at 18 for drinking in pubs and bars.
* Greater powers for the police to deal with drunk and disorderly behaviour.
* Greater powers for communities over liquor licensing.
* Restricting trading hours for off-licences to 7am-11pm and on-licences to 8am-4am.
* Dairies and groceries less likely to get licences or the renewal of licences.
* Alcohol watchdogs say more potent measures for bringing about a significant change to NZ's damaging heavy drinking culture should include lowering the adult level for drinking and driving to 50mg of alcohol per 100ml of blood and removing alcohol from supermarkets.
- additional reporting NZPA